1. documentary

Year of the Goat (CBC, 2020)


Connexion (Digital, 2019)



Dawson City Micro-doc (Digital, 2019)


2. commercial

Canon Cameras (2019)


Subway (2021)


Google (2019)


Lorex (2019)


3. narrative


Percy (Scythia Films/Mongrel Media)


Directed By Clark Johnson
Written By Garfield Lindsay Miller, Hilary Pryor
Starring: Christopher Walken, Christina Ricci, Zach Braff, Adam Beach, Roberta Maxwell and Luke Kirby

I day played on this project for a pickup shoot in Toronto.
1. commissioned

Shell Power (2017, 2019)


Shell Power was presented at Splitbill on March 15, 16 2019 at Scotiabank Studio Theatre, Toronto ON. This production was proudly supported by the Canadian Council for the Arts and was rehearsed at The National Ballet of Canada's Walter Carsen Centre as part of the CreativAction Programme and with support from City Dance Corps. Originally presented at New Blue Dance Festival Main-stage 2017.
Credited for composition. 17 minutes.

Beyond the Starry Mountain (2018)


Beyond the Starry Mountain was created in collaboration with artist Diana Lynn VanderMeulen as a preliminary study for a forthcoming VR app, pending funding. The work is designed to enhance relaxation and offer viewers a meditative experience.
Credited for composition.
Slated to air in segments on CBC Summer 2020.

MooNSHINE (2018)




Sonic inspiration for MooNSHINE was drawn from 1980's horror movie scores alongside lo-fi Italian dance music of the era. The film was shot on Super 8 and all VFX were done practically.
Credited for sound design and composition.
Directed by Chavin Martel.

Connexion (2019)


For this four-part digital series, I created a sound-world comprised of hundreds of musical loops able to fit together in multiple iterations. Arrangements were created combining different loops, resulting in unique sound signatures for each episode while linking the series with an underlying aural aesthetic.
Credited for composition and production sound mixing.

Upcoming: Elsbeth McCall's debut short film Runaway.
2. engineered

Respire - Black Line (2020)


Respire - Dénouement (2018) & Memorial (2018)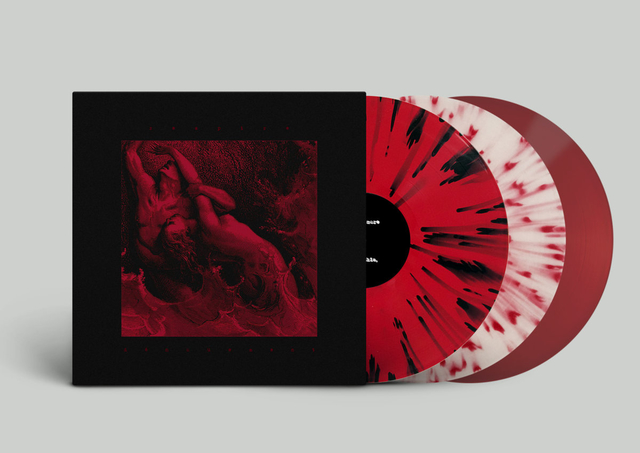 Credited for recording vocals, trumpets, saxophone, glockenspiel, accordian, singing saw.
Released May 1, 2018.
Produced and mixed by Paul Mack.
Engineered by Vince Soliveri and Nicolas Field in January and February 2018.
Mastered by Jack Shirley at Atomic Garden.

Digest - Demo (2017)




Credited for engineering, mixing, guitars. My first, zero budget attempt at recording and mixing a band. Thanks to Vanessa for asking me to take on the project.
Released January 18, 2018.